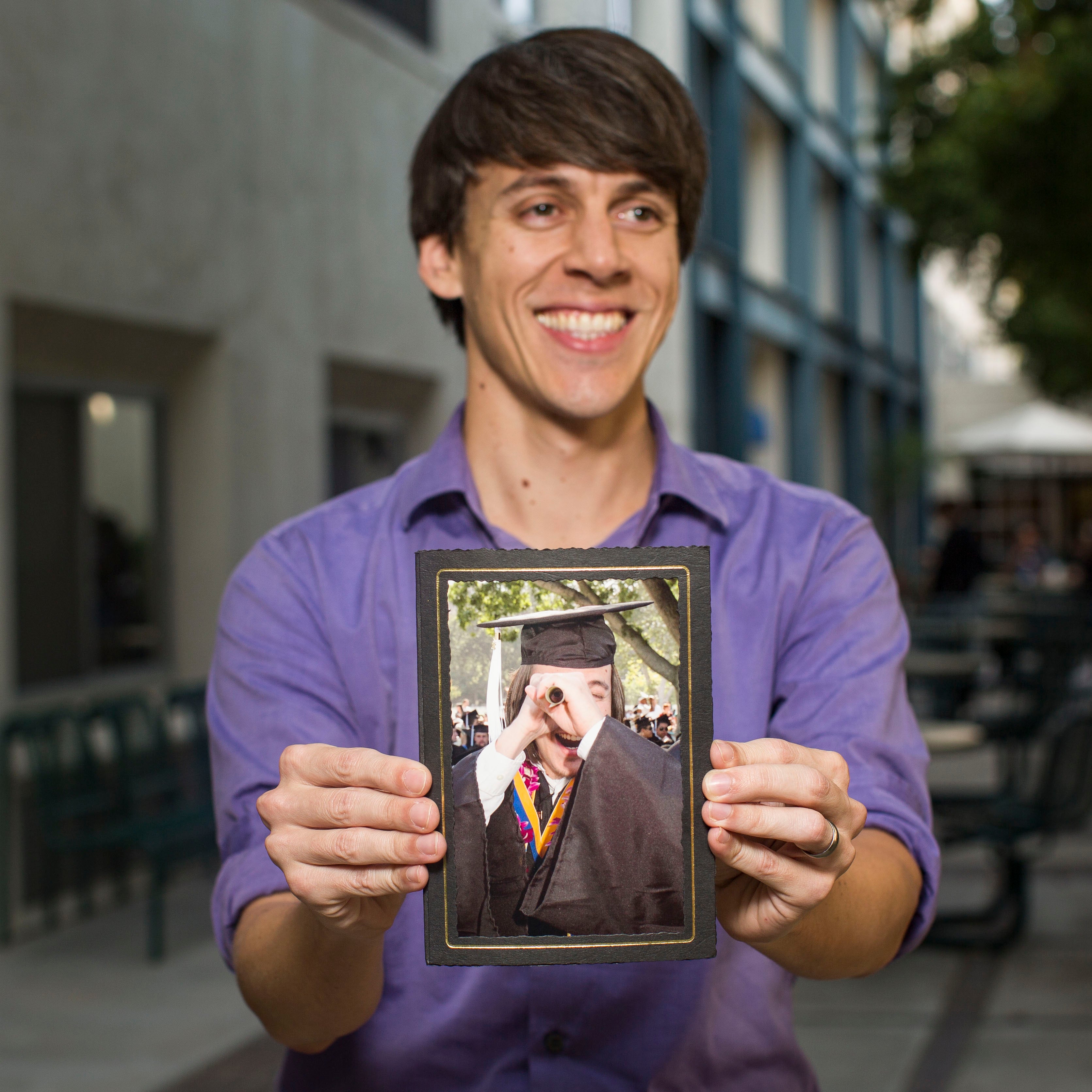 Steven Eulenberg
Coordinator of International Student Studies
"College was kind of this abstract idea when I was growing up that I never really thought about. Neither of my parents went to college. It wasn't until I got to high school and had friends whose parents had gone to college, and who were talking about to going to college, that I felt like, "wow I'm way behind the curveball on this." (Beginning college) was a weird experience. I had never had communal living experiences or anything like that. That was definitely kind of a shock. My parents and I had to learn about the basic things I needed. We realized I needed to get special sheets and blankets, we had no idea what a twin XL bed was. I needed flip flops because I wasn't going to go walk in barefoot to this public shower room. All those little things that you don't really know about until you get here. Now I see a lot of the same things working with International Students. Most of them come from backgrounds where their parents went to university, but they realize that university in the U.S. is very different from university in China, or Italy, or Brazil. So, it's a lot of the same challenges, trying to understand how to navigate this big university setting. I can relate to them, even if I'm not from another country, and it gives me better insight in helping them succeed."
Eve Higby
Post-Doctoral Scholar, Psychology
"I always tell my students to volunteer in labs, because no one told me about that as an undergrad, and I would have loved the opportunity."
Thomas Dickson
Assistant Vice Provost, Undergraduate Education
"I grew up in a middle class neighborhood in Phoenix. College was always something I was expected to do and my parents always told me not to worry about how to pay for it, they were there for me. Until they couldn't be. By the time I entered high school my parents had divorced and our financial situation had changed dramatically. College was no longer a guarantee, but it was still an expectation. The burden was now on me to find a way to get a scholarship to pay for college.  
This expectation to go to college instilled in me a strong sense that I had to find a way to be successful on my own. My parents didn't know how to help me navigate college applications, financial aid, or even how to make decisions on what to do after I graduated. It was up to me to figure it out for myself. I made a lot of mistakes over the years, but the largest ones were in not learning how to ask for help and to use campus resources. 
Campus resources like the Academic Resource Center help you stay on track - USE THEM! Programs like UCDC Capital Internships and Undergraduate Research programs are open to everyone and they help you develop new skills, have exciting experiences to talk about to graduate schools or employers, and help you distinguish yourself ."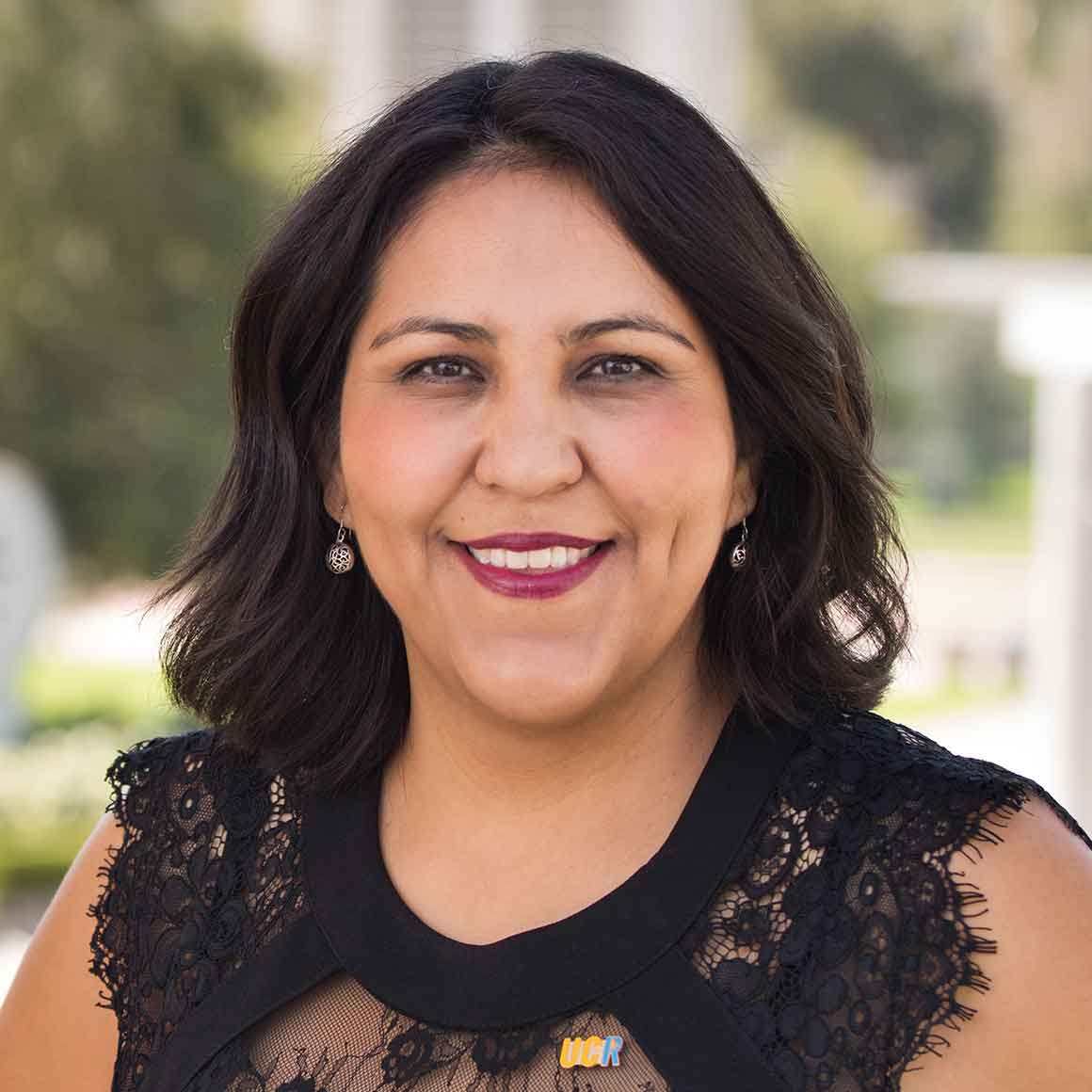 Sandra Martinez
Editor/Writer, Inside UCR
"I would tell my freshman self to be less scared and less intimidated. Step out of your comfort zone. Don't be afraid to fail. Join study groups. Visit your career counselor often and discuss options for your career. Envision your future. Don't be afraid to dream big. Don't underestimate your capabilities, your skills, your culture. The best thing about my college experience was everything — although, in retrospect, I feel I limited myself and was overly cautious, which kept me away from exploring college to the fullest. For example, I decided to study abroad in Mexico during my senior year. If I hadn't been so timid about expanding my horizons, I know I would have studied in at least two countries."