Faculty are encouraged to:
create connections and build community by self-identifying as a first-generation graduate to their students during the first day of classes and to colleagues
invite students to learn more about their personal experiences
familiarize themselves with campus support services and make referrals
avoid jargon and acronyms – valuable as shortcuts, limited if shortcuts are unknown
dispel the myth that students only need assistance from the Academic Resource Center only when in academic trouble
use stories and scenarios to help students connect to policies and procedures
avoid vague, subtle, obscure phrases especially in syllabi and on policies/procedures
encourage students to get involved with high impact programs: a student organization, undergraduate research, academic internships, global experiences, and campus employment
serve as allies and supporters even if they are not first-generation themselves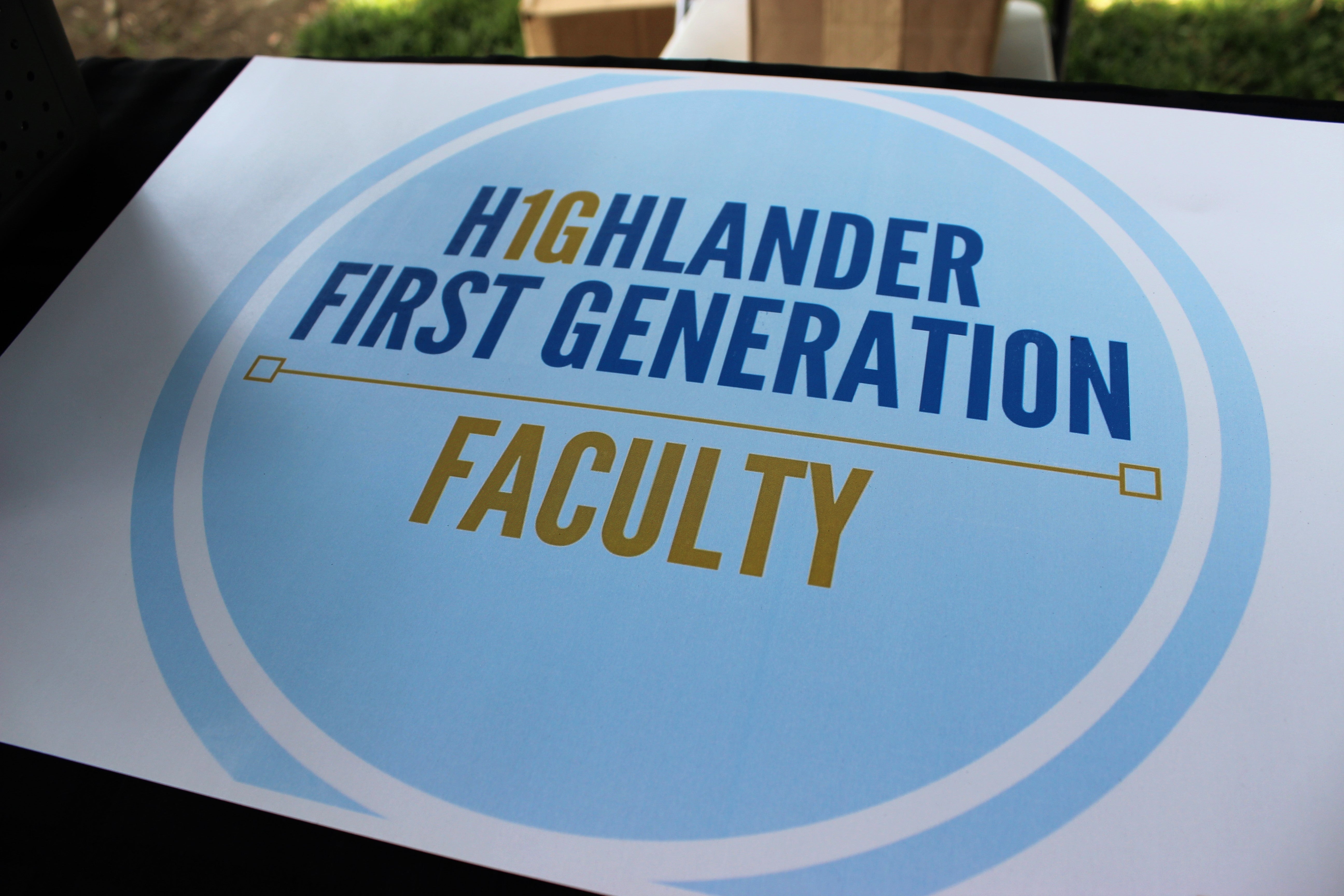 ---
R'Jargon
Jargon is used across the higher education landscape and can often serve as a barrier for first-generation students. We use terms like subsidized, Ombuds, seminar, Bursar, dismissal, proficiency, and many others that act as shortcuts for those who know, but barriers for those who do not.
---
First Generation Research for Faculty
Are College Faculty and First-Generation Low-Income Students Ready for Each Other? Schademan, A. R. & Thompson, M. R. (2016). Journal of College Student Retention, Research, Theory & Practice, 18(2), pp. 194-216.
Building educational resilience and social support: The effects of the educational opportunity fund program among first- and second-generation college students. Clauss-Ehlers, C. S., & Wibrowski, C. R. (2007). Journal of College Student Development, 48(5), pp. 574-584. https://muse.jhu.edu/article/221312
"Is that paper really due today?": Differences in first-generation and traditional college students' understandings of faculty expectations. Collier, P. J., & Morgan, D. L. (2008). Higher Education, 55(4), pp. 425-446. doi: 10.1007/s10734-007-9065-5
Supporting first generation college freshmen with small group intervention. Folger, W. A., Carter, J. A., & Chase, P. B. (2004). College Student Journal, Vol 38(3), 472-475.
The influence of multicultural learning communities on the intrapersonal development of first-generation college students. Jehangir, R., Williams, R., & Jeske, J. (2012). Journal of College Student Development, 53(2), pp. 267-284. https://muse.jhu.edu/article/469345
"Where People Like Me Don't Belong": Faculty Members from Low-socioeconomic-status Backgrounds. Lee, E. M. (2017). Sociology of Education, 90(3), pp. 197-212.